To quote a famous philosopher: "Ahh Beer, The cause of and the solution to all of life's problems."
The LCBO recently announced that it will sell one of the more rare beers in the world, Utopias brewed by Samuel Adams. Why post about Beer on a legal blog? Well Utopias is interesting from any number of perspectives. Utopias is one of more expensive beers available retailing at $115 per 710ml bottle at the LCBO, further the LCBO will only sell 70 bottles that are available exclusively via a lottery type system; but what makes this beer interesting at Slaw is that it is illegal in several jurisdictions across North America, specifically Alabama, Arkansas, Georgia, Idaho, Mississippi, Montana, New Hampshire, North Carolina, South Carolina, Tennessee, Vermont and Washington.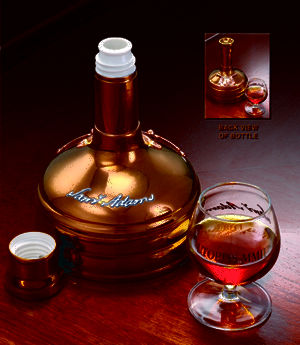 The reason it is illegal in these jurisdictions is the relatively high alcohol content by volume of this brew, 27%. While this is low compared to spirits such as scotch or vodka it is high for beer and exceeds the amount legislated for beer in the above mentioned jurisdictions, but not in Ontario.
In Ontario this is regulated by the Liquour Control Act Regulations, R.R.O. 1990, Reg.717, s. 2.1.1(b): "the alcohol described in clause (a) increases the total alcohol content of the beer by more than 0.5 of 1 per cent by volume." So Utopias is legal in Ontario; however, the LCBO has anticipated that some might be concerned with its relatively high alcohol content.
I confess to not searching for the appropriate beer laws in other Canadian jurisdictions but will do so when/if Utopias spreads to other provinces. Depending on your inclination towards beer, you may or may not believe that this is what Sir Thomas More had in mind.
Of those Slawyers living in, or in close proximity to, Ontario we are reliant on one of you to sample Utopias and report back.